About UFIG
We offer some of the industry's best rates, service, and loan options available.
If you think your situation is unique, we most likely have dealt with it before.

$14B+
Loan Requests Originated
Excellence In
Lending Services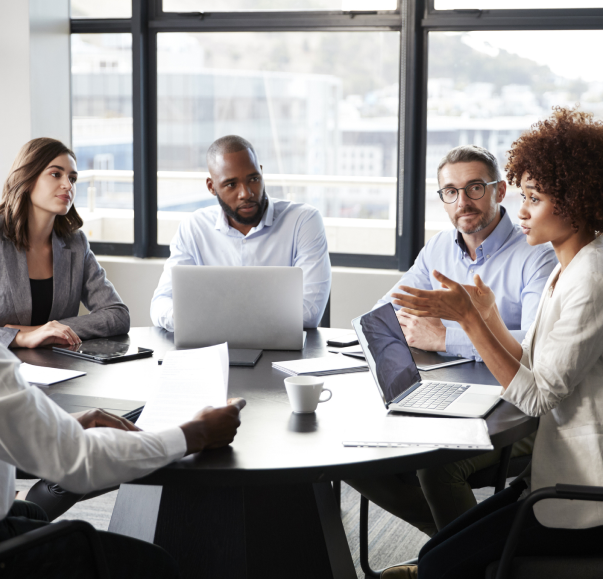 Originator of Commercial Real Estate Debt & Equity Transactions
United Financial Insurance Group, LLC. is a national real estate capital services company and an originator of commercial real estate debt and equity transactions. We combine in-depth market expertise, passion for our work, and a willingness to break new ground to provide our clients with the ultimate customer experience.
Portfolio of Capital Partners
Providing capital solutions through strategic relationships, UFIG's portfolio of capital partners include corporations, institutional investors, life companies, mid-level firms and private investment. The UFIG capital matrix assures you maximum flexibility and opportunity.
Working with hundreds of local, national, and international lenders, we can place just about any loan type, loan amount or credit profile at reasonable rates and terms.
One-on-One Customer Service
We offer one on one customer service where your entire transaction is handled by one loan officer. You will not get passed around from department to department or person to person in getting the results you expect.
All Lending Options
Lending Options
Fixed & Variable Rate Financing
Agency Loans: HUD/FHA, Fannie Mae & Freddie Mac
CMBS
Bridge Loans and Hard Money
Mezzanine Loans
Joint Venture Structuring
Equity Structuring
Credit Facilities
Senior Debt
SBA 7(a) & 504
USDA B&I Loans
Farmer Mac Agricultural Lending
Single Family Portfolio Lending
Small Balance Sheet Programs
Preferred Property Types
Multi-Family/Apartment
Retail Centers
Industrial Properties
Office Buildings
Owner-Occupied Business Properties
Mixed-Use Properties
Hospitality: Hotel-Motel-Event Centers
Agricultural & Farm/Ranch Properties
Church & Educational Properties
Single Family Home Portfolios
NNN
Special Use Properties: i.e. Gas Stations, Car Washes, Automotive Repair Shops
Self-Storage Facilities

Purchase &
Refinance Information
Owner-Occupied Properties up to 90% LTV
Investor-Owned Properties to 87% LTV
Non-Income Producing Properties up to 75% LTV
Restructuring of Construction Debt: Up to 85% of Stabilized Value
Business Lines of Credit
Bridge Loans to 85% LTV
Business Acquisitions: $500K – $100M
Note & Debt Purchase: With or Without Discount
Development/Construction Loans
FAQ
Why should I choose UFIG?
We have been in business for over 23 years, and we take pride in providing excellent customer service. From start to finish we make ourselves available any time our clients need us, and we maintain constant communication, so you are always up to date on your loan process
Our vast experience and extensive lending relationships within the commercial real estate lending sector allow us to obtain the best rates and terms possible for your individual needs.
Is UFIG a direct lender?
UFIG operates both as a Commercial Loan Correspondent and Commercial Loan Broker. Depending on your loan request and its overall makeup, we determine what avenue best suits your needs and what platform will be used. Smaller loans tend to be processed under our broker channel while large conventional transactions are best suited for our correspondent program.
What are the benefits of using UFIG to broker your loan?
Identifying the appropriate lender to fund your commercial mortgage is not as easy as it seems. This requires significant time and effort simply trying to find a lender that offers the program you need. Due to the wide range of property types, loan programs and special circumstances, most lenders cannot offer loan programs that cater to all potential loan requests. This is where UFIG is able to utilize our knowledge and leverage our long-term relationships with our lending partners to expedite the processing of your loan application. At times everyone needs an advocate and UFIG is here to be yours while assisting you in navigating the commercial lending marketplace.
Do you cover my state?
Yes, we provide funding nationwide including all US territories. We also have the ability to provide funding internationally for larger loan requests.
What is needed to get my request into review?
We do typically review a complete package upfront which consists of the below:
UFIG Application
Personal Financial Statement – we can provide our fillable template but can also accept a PFS in an alternate format if you have one already prepared
Three most recent years Personal and Business Tax Returns
Offering Memorandum for Subject Property – if available
Any available Historical Financials for the Subject Property
Current YTD P&L and Balance Sheet, Rent Roll, or Leases (depending on the type of property)
How long does it take to close?
Closing can happen in as little as 10 days; however, this depends on the structure of your specific financing request.
Most conventional loans take an average of 30-45 days in process.
How much do I need for a down payment?
Typical down payments can range from as little as 10% on up and will vary depending on your individual request. Give us a call today and we will be able to tell you what your down payment will be for your specific request.
Do you have a secure way to receive my documents?
Yes, we can provide you with a secure and efficient method for you to submit any requested documents.
Why do you review a complete file upfront?
Our upfront review process is completely free and allows us to obtain a complete understanding of your individual loan request. Reviewing a complete package also assists us to identify exactly what type of financing options are available to match your exact loan request.
How long does review take?
Upon receiving a complete package, the documents are immediately organized and submitted into review which typically 24-48 hours. Once review is completed, we are then able to provide feedback and review the available rates and terms with you.
What are my closing costs?
Closing Cost estimates are provided upon review of a complete file and vary from State to State and transaction type. We will be to happy provide you with an individualized closing cost estimate at your request.
What are the five C's of credit?
Character
Capacity
Collateral
Capital
Condition